Friendly family run, centrally located hostel offering two comfortable double rooms with sea view and air conditioning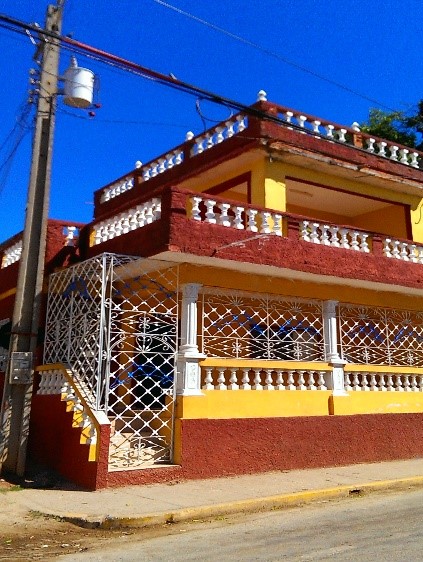 We offer fresh home-cooked meals and uniquely across Cuba we cater for vegetarian, vegan and raw vegan diets!
We are the only hostel currently offering mango picking and basket weaving!
We are the only place in Cuba offering hot stones massage and lipo vacuum. There is nothing else out there like us!
We have full European sports coverage including Champion's League games
Each room comes with AC, fan, and a personal fridge
We are happy to connect you to Vegan friendly hostels for your onward travel in Cuba.
Happiness is our philosophy and a friendly vibe is our policy!
We realise that many families and groups include meat-eaters and vegans - therefore we cater for all, whilst specialising in vegan dishes. All food is fresh, organic, and home cooked with lot's of Cuban love!!!
We are fluent in English, Spanish and Hungarian. Please let us know if you require transport and we will pick you up free of charge from the bus terminal in our classic chevrolet.